Track, Analyse and improve your asset utilisation.
FleetConnect247 tracks your assets "in-service" and "out-of-service". For assets out-of-service you can track downtime days, reasons and shop locations. For assets in-service FleetConnect247 tracks if the asset is productive based on utilised hours of use or driven distance.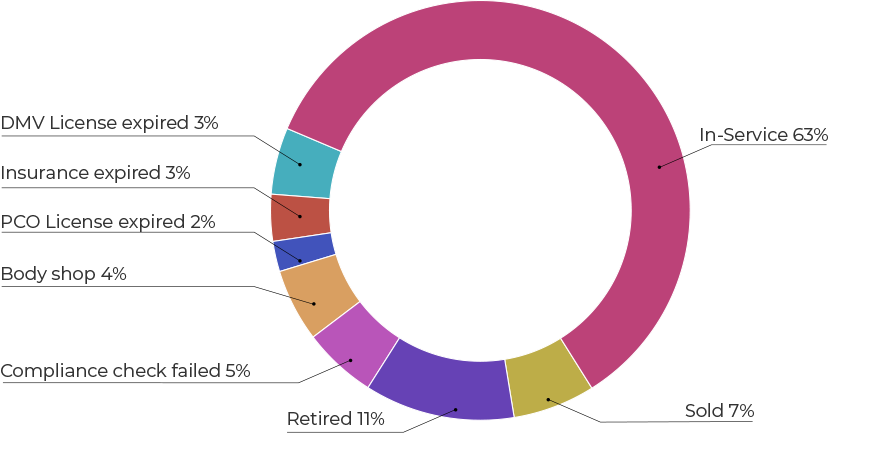 Dashboards provide a fleet-wide vehicle status view, by city or company and show status trends, helping to keep the maximum number of assets in a productive state.
Alerts help to take timely corrective action for assets that are stuck in repair or under utilised.
Usage of vehicles in the fleet can be monitored to ensure that its uniformly spread across all assets of the same type avoiding situations where some vehicles are over or under used in a fleet of similar vehicles.