Keep your drivers and assets safe and compliant.
Keeping your drivers and assets safe on the road is a Key result area (KRA) for Fleet Managers and providing a safe work environment for employees is duty of care requirement.

Drivers need to sign off that the vehicle is safe to drive before starting their shifts and they can view and sign-off on defects fixed from previous inspections ensuring that assets are compliant and road worthy at all time preventing costly fines and accidents.
FleetConnect247 can help meet your obligations by helping you ensure daily vehicle inspections are performed, any issues and defects reported in the inspections are attended to by creating work orders and assigning them to service technicians.
FleetConnect247 also allows you to setup and monitor safe driving habits for your fleet by providing alerting to speeding, harsh braking, cornering, and sudden acceleration, impact, RPM and other metrics when used with the optional GPS Telematics module or via integration to your existing GPS system.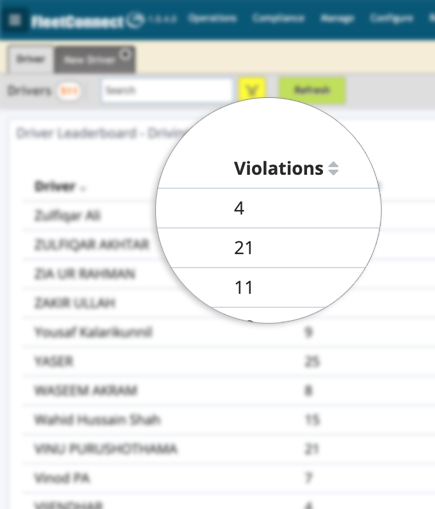 FleetConnect247 allows you to ensure that proper preventive maintenance is performed on your assets by allowing you to setup preventive maintenance schedules based on due date or distance or hours of use. Alerts and reminders can be setup before the service is due to allow time for pull-out of the asset.